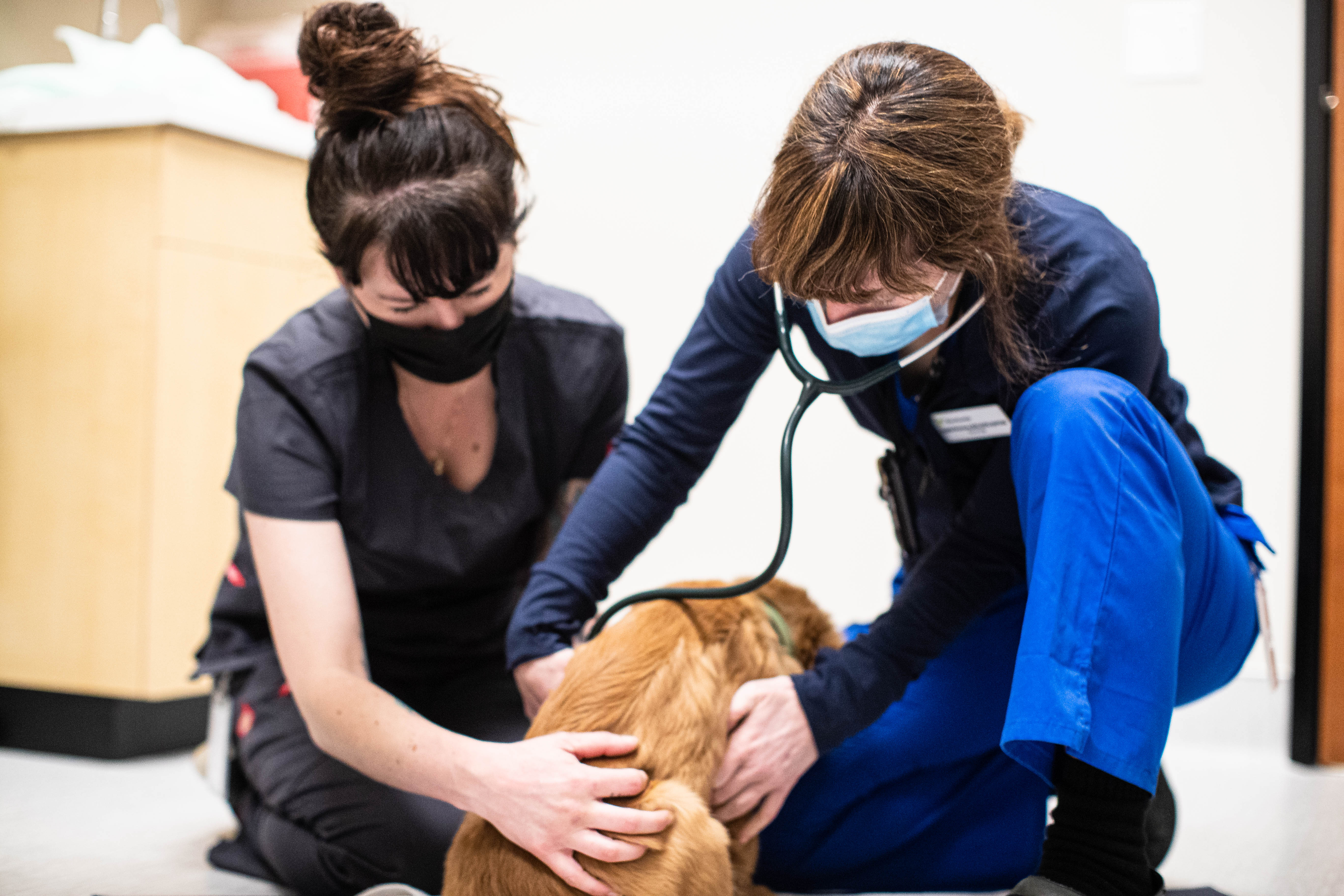 Are your team's needs being met in your practice? It's a big question! For the past two years, veterinary teams have been overloaded in a major way, all while struggling with pre-existing staffing concerns. Identifying the needs of your team right now is crucial, and broadening the ways in which you offer support to your staff will help ensure they stay in the long term.
One way that you can support your team is through education. Time is limited to training, whether it's onboarding a new employee or supporting the professional development of a long-term employee. With an atDove subscription, you can offer that level of support to all of your team members with a minimal time investment on your part. Videos and articles produced by the staff at our AAHA-accredited, VECCS Level 1 certified teaching hospital are made with your staff in mind. Videos are short and sweet, so your staff doesn't need to spend too much of their limited time watching them. Articles are concise and accessible to team members of all levels. And we're always growing our library based on what veterinary professionals like you and your team have to say.
Not sure if you or your team have the time to invest long-term? That's fair, and that's why our monthly subscription option offers the flexibility to cancel and reactivate as often as needed.
No one will lose their progress if you need to take a few months off, and managers don't need to worry about onboarding everyone all over again when you decide to reactivate! You can pick up right where you left off, with no extra work on your part. The monthly subscription renews at $59.99 and grants the same level of access as our annual subscription. Up to 50 people will be able to access all of our training materials, including RACE-approved CE, and you can choose what timeline of access works best for you and your team.
Ready to get started? Click here to start your subscription now.
Have questions before taking the leap? Let's schedule time to chat about how atDove can work for you and your team.