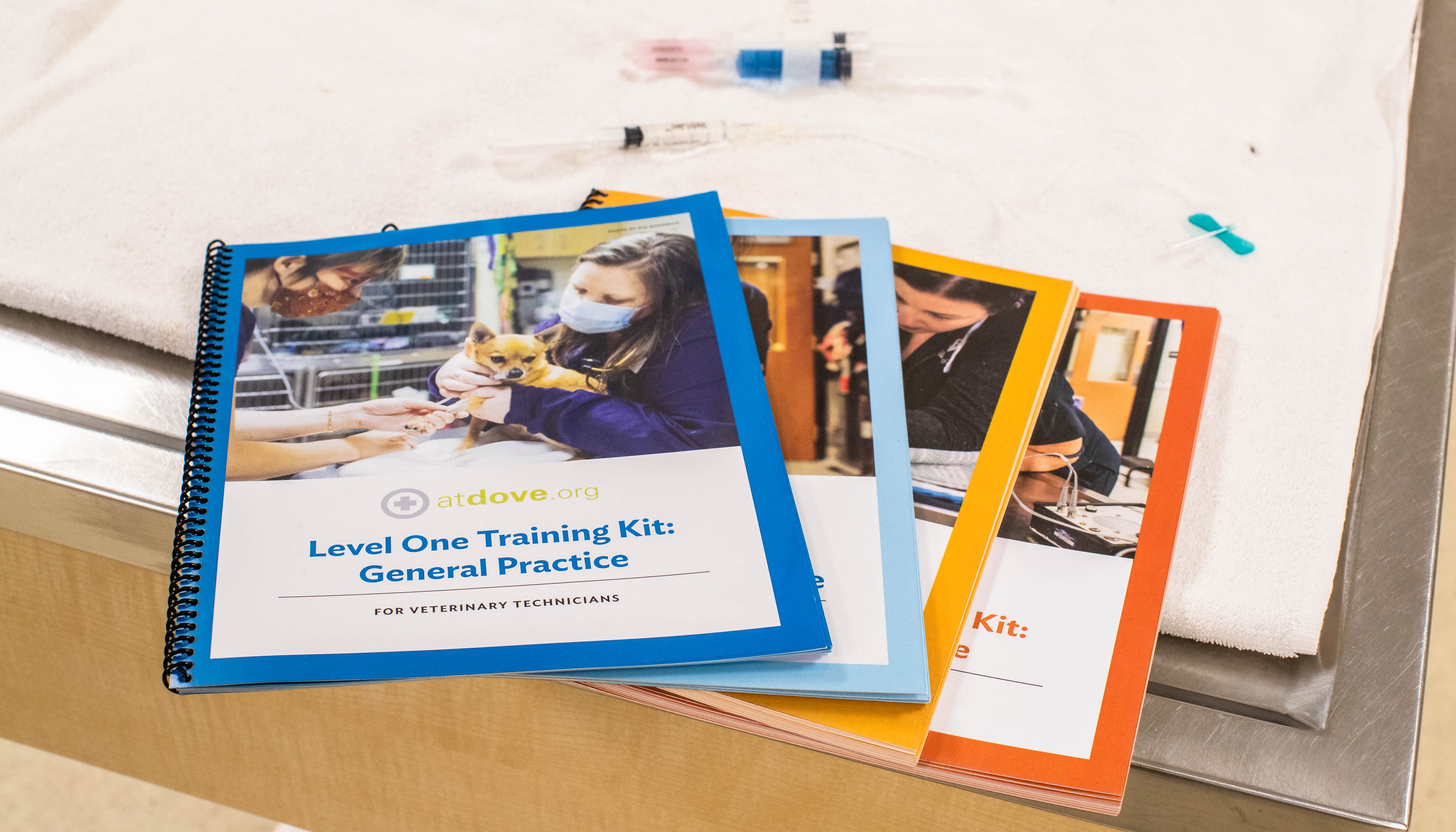 The Technician Training Kits were designed to improve the standardization of training and knowledge with a simple format and organized layout. Starting with Level One, which was created for the recent graduate or the newly hired credentialed technician, it allows technicians to demonstrate the foundational skills that are a necessary first step on one's journey to leveling up. With a checklist of basic skills that a technician should be able to complete once joining your clinic (or within the first 6 months), Level One can give your team the starting point to create a formalized training system. Level One is available in both General Practice and Emergency & Critical Care versions, with some skills overlapping between the two.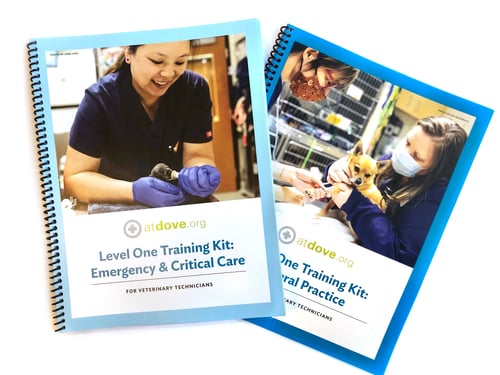 The recently released Level Two kits follow a similar format to Level One, with a checklist, multiple-choice exam, technician tips, and on-the-floor resources. Level Two was designed for technicians that are ready to take the next step towards progressing their skills and knowledge and can take 2-3 years to complete. It was created to guide technicians towards proficiency when recognizing abnormal, executing excellent nursing care, and providing education to clients. The Level Two Kit also has a new element called a Practical Application. The Practical Application portion of the kit helps promote conversation between technician and manager about specific skills covered in the checklist. The ability to verbally discuss treatment, concepts and patient care out loud helps solidify a deeper understanding and allows for productive conversation. Level Two is available in both General Practice and Emergency & Critical Care versions, with some skills overlapping between the two.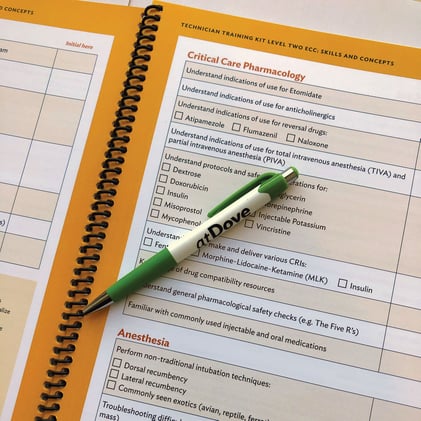 Additionally, Level Two has elements that were created to support managers, trainers, and the hospital team overall. These include:
A dedicated Manager Edition workbook for managers and trainers. This Manager Edition includes multiple copies of the exam, answer key, practical application, and feedback sheets. The different sections of the Manager Edition workbook provide structure for the manager or trainer, so they too can have support as technicians work through their own kits. Sections like the Practical Application and feedback forms are important for managers and technicians to discover potential areas that need more training, experience, or education.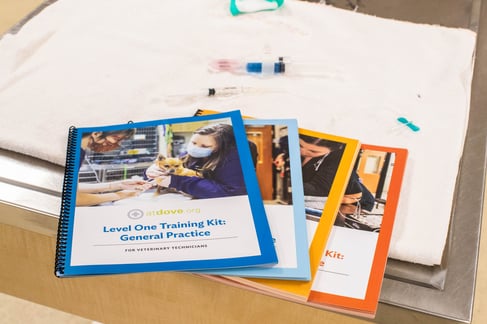 Team Support Cards for every member on the team. Inspired by our long-standing Kudos Board at DoveLewis (where staff can share notes of gratitude and encouragement with each other) we wanted to include Kudos Cards because we know how meaningful it is to express and receive gratitude from one another. Sharing Kudos promotes positive communication, reflection, mindfulness, and team enthusiasm.
We hope that the Technician Training Kits can become a useful tool at your hospital. Over the next few months, we will continue working on the Level Three Technician Training Kit, and hope to have it available by the end of the year. To learn more about the Technician Training Kits or purchase, click here.
At DoveLewis, we believe that learning should exist throughout the career of a veterinary technician. The Technician Training Kits are a tool to help promote learning and teamwork, but they are not a replacement for educational institutions and certified veterinary technician programs.