Taking the Leap: Finding New Ways to Learn in Veterinary Medicine

Nikki King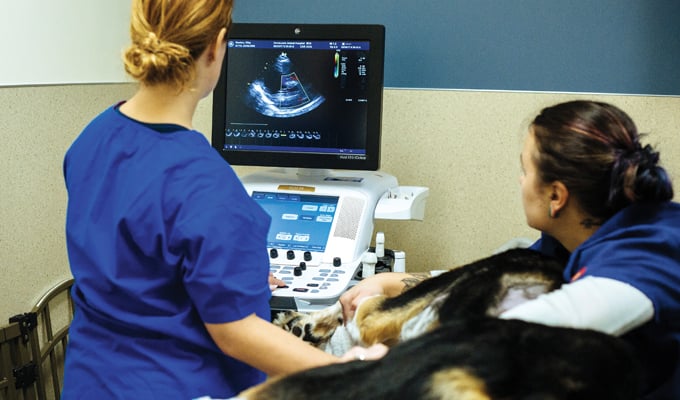 In this field, it's not uncommon to feel the toll of burnout. I would feel mine come and go, having a hard day or entire week where I wasn't coping as well as usual, making me wonder, is this burnout? But then over the next few days feeling the complete opposite, like I'm where I'm supposed to be. That's the tricky thing about burnout and compassion fatigue, it doesn't always present itself clearly and defined. It can ebb and flow, creating a feeling of constant displacement. When I started to feel like I would have more weeks of hardship than feelings of success, I decided to make a change.
I had worked in surgery as a vet assistant for about four years, while also picking up occasional ER shifts (having had general practice experience for three years prior). It was a busy and fast-paced environment, having anywhere from six to eight surgeries daily for a small team of technicians/assistants and a surgeon. But eventually, it got the best of me. I stopped being excited when I would see multiple surgeries on the board. I noticed if someone said, "the TPLO rescheduled for next week", I would be happy rather than bummed. At one point, I had to stop and think about my gut reactions to these things. A dog is now waiting another week with a ruptured cruciate... Why does that make me happy? I started to recognize the feeling that I simply did not want to do this work anymore. I didn't want to leave the veterinary field, considering I had worked so hard over seven years to cultivate technical skills and knowledge of veterinary medicine. How could I not see animals every day at my job? So instead of looking outside of the veterinary world, I decided to make a different kind of change.
Cardiology is a word that can seem intimidating to many of us. I know my reaction to anything related to the heart was always anxiety, with the looming gap of knowledge in my career. But, I took the leap into cardiology knowing full well I would have A LOT to learn. And let me tell you, after two years of being a cardiology technician, I still have plenty to learn.
From interpreting ECGs, to watching echocardiograms and playing my favorite game of 'figure out what's wrong with the heart before the cardiologist tells you (I'm in the amateur league, but getting better), to getting doppler blood pressures on sick pets, I have found these new challenges to be exciting. That satisfied feeling after successfully placing a Holter monitor? I LOVE it! I've learned more about arrhythmias and heart disease than I ever thought I would. I've also discovered that the heart is probably one of the coolest organs in the body (duh, where had I been all this time)… Being able to learn so much and discover new ways to utilize my technical skills has brought me back from the brink that I was worried I would never be able to step away from.
If you have that creeping feeling of burnout or job dissatisfaction, sometimes change can be good. I'm not saying everyone should join their hospital's cardiology department (but I mean…), but finding new ways to continue to learn and increase your technical knowledge can go a long way in this field. Whether it's making the change from general practice to ER, stepping into the managerial side of things, or getting your VTS in the specialty you love, making an adjustment in your career can be wonderfully fulfilling and give you a new appreciation for this crazy field we work in. Don't be scared to take the leap!